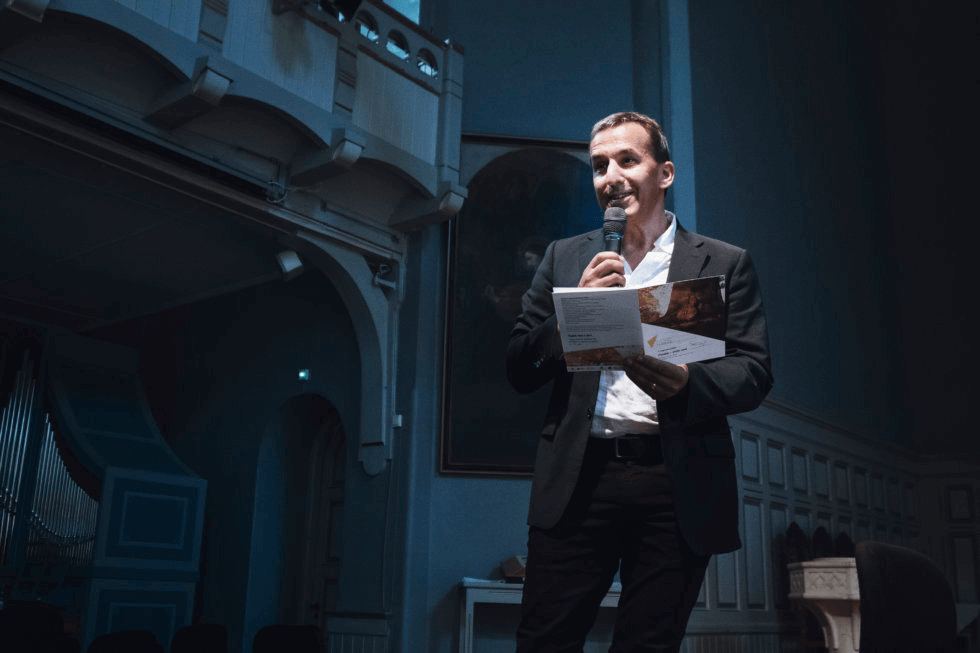 There have been some exciting and varied musical engagements the last months since my previous blog. Recording projects that I'd like to single out are 1) Richard Strauss's intoxicating Metamorphosen, played by the Norwegian Chamber Orchestra under Terje Tønnesen´s leadership, and 2) a new piano concerto written and performed by jazz pianist Eyolf Dahl with 9 strings players from the Telemark Chamber Orchestra. Some great concert experiences also. The one I'll single out is Mahler´s 1st Symphony at the Musikverein in Vienna, with the Mahler Youth Orchestra (GMJO), conducted by Daniele Gatti. 
Metamorphosen is regarded as one of the great romantic works for string orchestra. Strauss wrote it late in his life. In his later works, he returns to a true romantic style (after he wrote his operas Elektra and Salome where his musical language was the most dissonant and chromatic of his music). Der Rosenkavalier came after these, and so did Metamorphosen. It's widely recorded by most of the world's orchestras. Just check it out on Spotify. So another example of a piece that is amply recorded, and begs the question 'do we need another one?'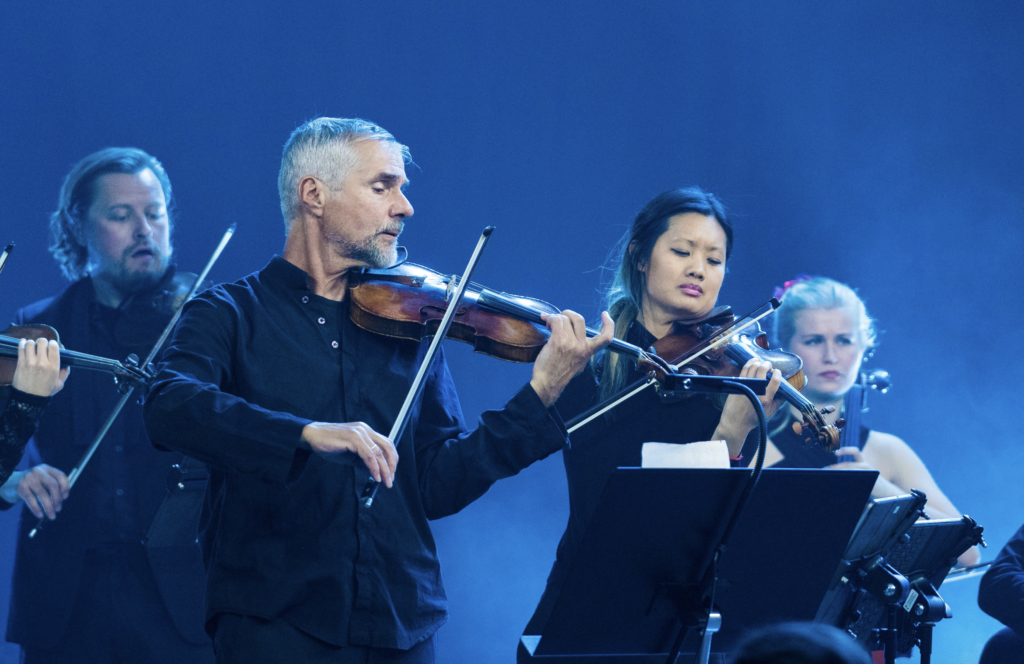 Terje Tønnesen is, as many will know, a unique musician. He always has a very conscious and personal take on the music he plays and leads. It's never for effect and always grounded in his personal understanding of the music. This recording is not out yet, but I have to say it is nothing short of remarkable. 26 mins of what could be described as one long phrase. It's scrumptious music and very expressive. I think the key to making this piece work is really knowing the high points and the places that just need to move. Terje´s interpretation is really like a story that he leads you through. He never falls into traps of over-expressing, and the sound he gets from the orchestra is remarkable. You somehow know and hear that the orchestra COULD play differently, they could give more (or less), but everything that Terje inspires to is just so intentional and cultivated. Whether you like or dislike his interpretations, you simply can't argue with them. I have intense respect for Terje and all the musicians for delivering such a homogenous texture and balance. It's been an absolute privilege producing this recording.
Eyolf Dahl is absolutely a jazz musician. The piano concerto he's written, for classical string players and himself, just works so nicely. Firstly, it's very well written for strings. The groove is always there, and it all fits together so well. I'd say it's really a chamber concerto and he gives many details to each of the strings. Eyolf, as piano soloist, knows how to 'place' himself within the textures. Sometimes he is accompanying, sometimes it's full out in improvised jazz piano style. And talking about groove, Eyolf has such a great sense of rhythm and pulse. He and I had some great chats during the recording. He said the art of improvisation is about active listening and reaction times. We can be talking about microseconds of timing. When it locks, it creates such a drive. Congratulations to Eyolf for the great pianist, composer and musician he is!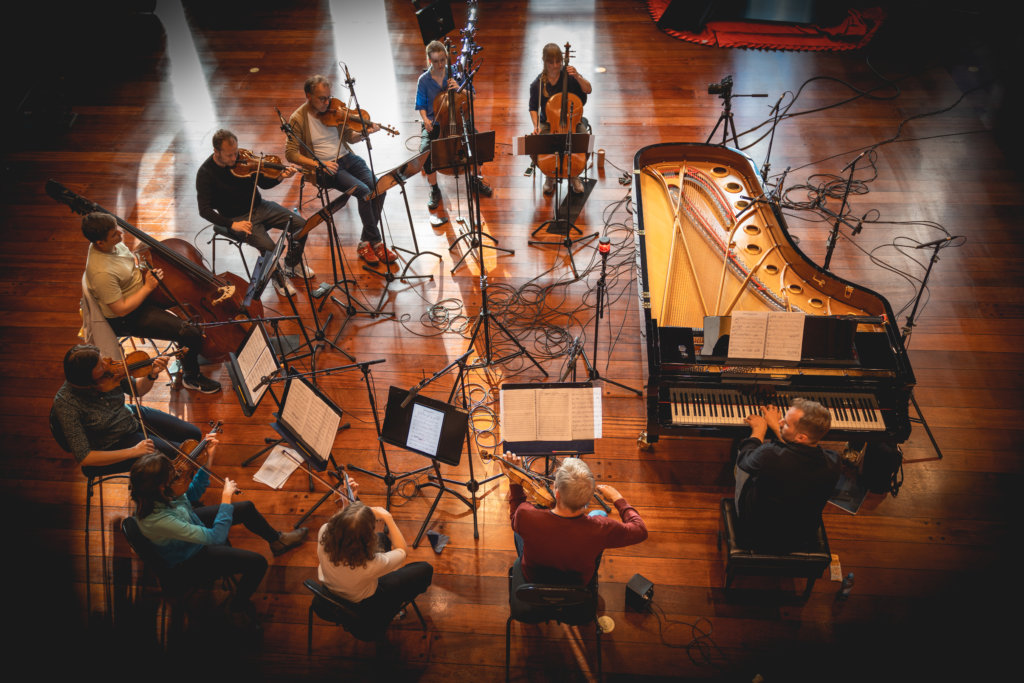 The Mahler Youth Orchestra is a group of hand-picked young musicians from Europe. It was created by Claudio Abbado in 1986, and is arguably the best youth orchestra in the world. My wife and I travelled to Vienna to hear them play Mahler´s 1st symphony at the spectacular Musikverein (where the famous New Year's concert is performed). We witnessed an electric commitment by every single player (and rather proud that one of them is our daughter). They all know what a privilege it is to have been accepted to join this orchestra, and it was an equivalent privilege for us to hear exceptional young people playing for their lives. The formidable Daniele Gatti was at the helm. A truly spectacular experience for us all.
Thanks for reading this blog. Comments always welcomed! Here are a few bits of music you may enjoy that I've recorded in recent years:
Szymanowski´s 1st Violin Concerto – recorded with Baiba Skride, Oslo Phil and Petrenko. Such lush music. Not too often performed
Massenet – an album of ballet music that I recorded with the Barcelona Symphony Orchestra in their magnificent hall.
Beethoven´s Piano Concerto no.1 – I wrote about this recording in my previous blog. Christian Ihle Hadland with the Norwegian Wind Ensemble. Now it's out!
(remember to click the little Spotify icon at top right to hear the full tracks)
Sean Lewis