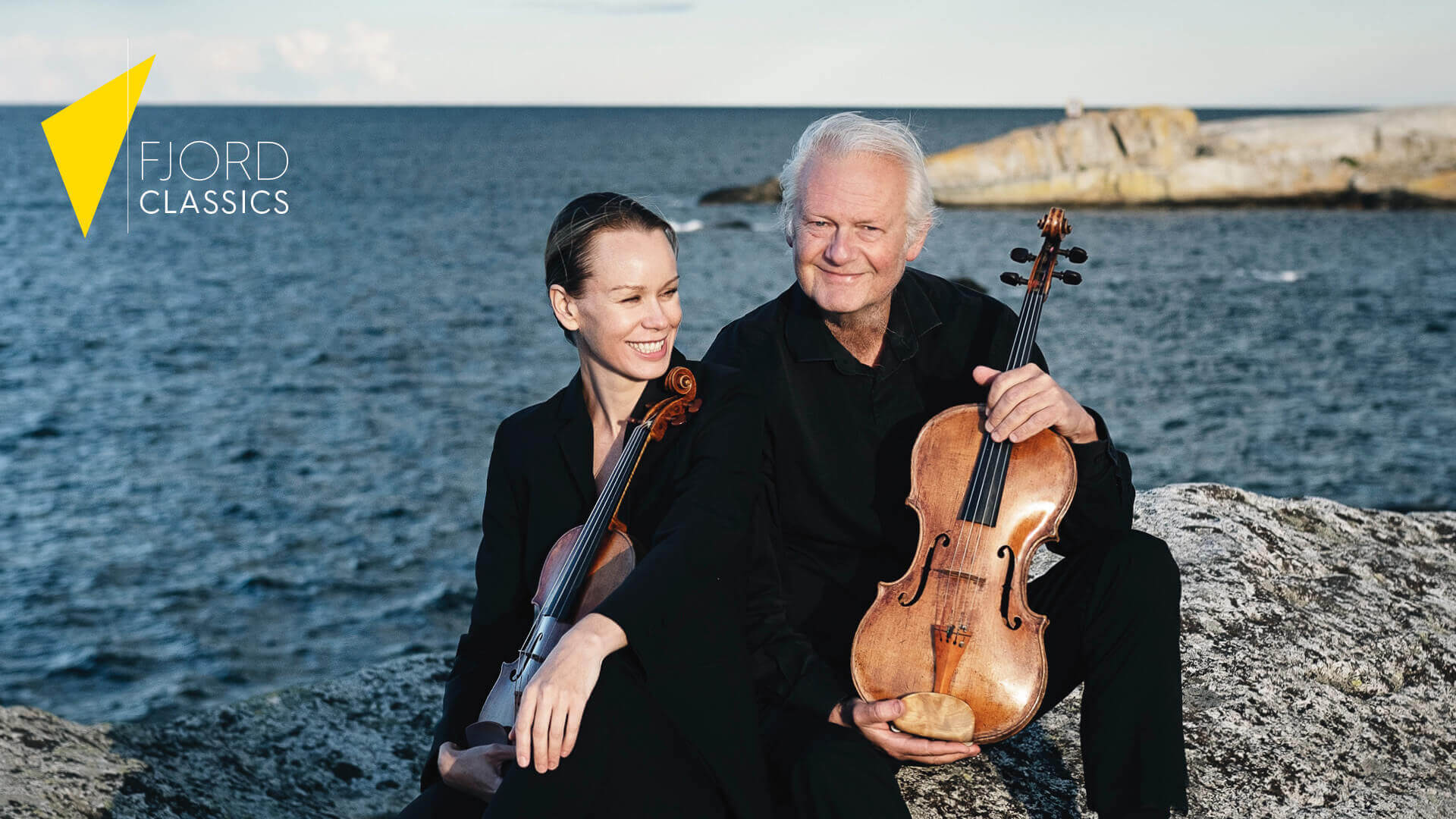 2022 Program Theme
Indian Summer
We're delighted to present the programme for Sandefjord's major summer music event, with the theme for this year's festival – Indian Summer. Our focus this year is on composers' late works, which often represent the culmination of their creativity.
If there is one composer whose work most clearly fits the "Indian Summer" description, it is Johannes Brahms. He had made a decision to stop writing music – but then he heard clarinettist Richard Mühlefeld performing. Mühlefeld was the inspiration for Brahms's late, great works for clarinet, four milestones in the literature for the instrument (also for the viola). This wonderful music still brims with emotion, but it's hard to ignore the undertone of resignation in Brahms's writing.
Rachmaninov's music represents the Indian summer of the Romantic period. Loathed by academics of his time, but loved by both musicians and the audience, his luscious compositions represent the golden sunset of the romantics.
Max Bruch's best-known work is his violin concerto, and he's often considered a "one-hit wonder". In fact, he continued composing until he died aged 82; however, his style hardly changed, and his works were therefore considered outdated. His final work was his String Octet (1920), beautiful and retrospective, a breath of nostalgia.
Another composer who carried romanticism far into the 20th century was Richard Strauss. We will hear two of his late, great works: Metamorphosen and Vier letzte Lieder are Strauss's farewell to Europe, to romanticism and to life.
Johann Sebastian Bach's contrapuntal testament is Die Kunst der Fuge, which will be performed in its entirety during the festival. This was Bach's final work, and remained incomplete, with the final fugue broken off just as the composer introduced his musical signature, with the notes B[flat]–A–C–H. A simple little melodic theme in D minor forms the basis for 18 intricate fugues that run both forwards, backwards and upside-down – a masterpiece that has been scrutinised and analysed by almost every generation since Bach. Die Kunst der Fuge is not written for specific instruments, there are no dynamics and the work is peculiarly emotionless – a real-life Glass Bead Game. Was it meant to be performed – who knows? It's strange to think that a work that for us is so timeless and perfect was considered outdated in its own time.
Each fugue lasts from four to seven minutes, and we have spread them throughout the festival, performed by different instrumental combinations. We hope that they will give a feeling of unity in diversity as the festival sails along (if you buy a festival pass you will be able to hear the whole work). The fugues can be listened to with academic distance or emotional connection – or both.
Schubert's final years were characterised by incredible creativity, resulting in several major works bathed in magical light, painfully beautiful; his string quintet is a shining example of this period.
We will also hear string quintets by Mozart, that master of all genres from the piano sonata to opera. In his string quintets (six of them, for the relatively rare combination of string quartet with extra viola) it seems that he excels even more than in his string quartets. The two final quintets are less frequently played, but are of the highest quality, light and happy, and we would hardly know that Mozart was nearing his last days.
Ludwig van Beethoven also left for posterity sketches of a string quintet, surprisingly carefree and entertaining to the last.
This year we can at last welcome Sebastian Fagerlund as festival composer. He was invited in 2020 and then in 2021 – so now we are hoping for third time lucky! Fagerlund is a very exciting composer, who shares with his compatriot Sibelius the resonant Finland Swedish language as his mother tongue. His music combines rich sonorities with vital, almost funky rhythms. We look forward to hearing six of his chamber works, among them his huge octet, based on his opera Höstsonaten ("Autumn Sonata"), which is in turn based on Ingmar Bergman's film of the same title.
We also look forward to hearing the fantastic Finnish clarinettist Christoffer Sundqvistwho has worked with Sebastian Fagerlund many times, and also Janne Saksala, principal double bass in the Berlin Philharmonic and a sought-after guest at chamber music festivals all over the world.
. Bjørg Lewisis best known as the cellist of the Vertavo quartet, but she is also active as a soloist and chamber musician in other international contexts. After many years living in London, she is now back in Norway and has newly been appointed associate professor at the Norwegian Academy of Music. Her colleague at the Academy, Torleif Thedéen , also joins us after two years of pandemic-related postponement. Thedéen has travelled the world as a chamber musician and soloist for four decades, and has made over 50 recordings. His recording of Shostakovich's Cello Concerto No 1 is considered one of the best, and we look forward to hearing him perform it in Sandefjord.
Violinist Liza Ferschtman has for many years been the artistic director of the Delft chamber music festival – where she commissioned and premiered Fagerlund's octet. The perfect combination of soloist and chamber musician, she will shine together with her old friend and study partner from the Curtis Institute, Esther Hoppe.
We also bring to Sandefjord the fantastic French hornist Hervé Joulain, who was another of the original ensemble that premiered Fagerlund's octet. One of our finest bassoonists, Audun Halvorsen, completes the festival's wind line-up. As principal bassoonist in the Danish National Radio Symphony Orchestra, he is an enthusiastic ambassador for his wonderful and slightly peculiar instrument.
Three outstanding pianists join us for the festival. Polina Leschenko was born in St Petersburg and now lives in Brussels. Her virtuosity and flamboyance recall the style of Martha Argerich. Another Russian, but living in Norway, is Marina Kan Selvik, a fantastic pianist whom we are delighted to have discovered! Last but absolutely not least, we are delighted to be able to welcome Kathryn Stott, whose youthful energy belies her long and distinguished career as a soloist and chamber musician. Kathryn Stott was one of the artistic directors of the first Fjord Classics festivals. She has a great love of the French repertoire, and we will hear her perform music by César Franck in the festival finale, among many other works.
Astrid Nordstad is a Norwegian singer whose career has really taken off in the last few years. Her voice combines the richness of a mezzo with a flexible soprano range, while her easy-going personality and ability to communicate with the audience from the stage are sure to guarantee further success in the years to come. In the festival she will perform major song-cycles, in late works by Brahms, Strauss, Schubert and Tchaikovsky.
The festival audience will also hear our young chamber orchestra, Fjord Festival Strings, as in previous years. 16 of Norway's finest young string talents have rehearsed challenging works from the chamber orchestra repertoire in the weeks before the festival, and they will also be joining the festival's international star guests in smaller ensembles. Inspiration and interchange go both ways – expect sparks of musical excitement!
We welcome you to rich and outstanding listening experiences in Sandefjord!
Lars Anders Tomter & Cam Kjøll,
Artistic Directors
Welcome to the 2023-festival in beautiful Sandefjord from 4. til 8. juli. Fem dager with unforgettable music experiences.