Fjord Classics 2024 is on it's way!
We have now put the 2023 festival behind us, but the impressions are still there. Thanks to all of our musicians and our fantastic audience for great experiences! ✨ The 2024 festival is deep in planning. Artists will be announced shortly, and the program will be launched in early spring. Meanwhile …
Welcome back to our next festival, 2nd-6th July 2024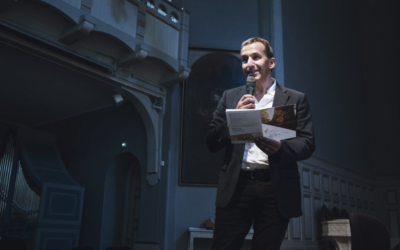 Sean Lewis – Festival Director, Recording Producer and music fanatic! (Photo: Svein Eriksen) There have been some exciting and varied musical engagements the last months since my previous blog. Recording projects that I'd like to single out are 1) Richard Strauss's...
Bartok´s Viola Concerto from 2021
Here is the video recording of Bartok's viola concerto, in a new chamber orchestra version by Lars Anders Tomter. The performance was a world premiere of Tomter´s version, in which he plays the solo part. Fjord Festival Strings was conducted by Øyvind Bjorå. Tomter´s new version has since received much attention internationally, and is now performed regularly around the world.