2021 festivalen starter snart!
Årets festival starter om noen få dager. På programmet har vi 12 konserter over 4 dager med et stjernelag av artister, samt vårt festivalorkester, Fjord Festival Strings, og fire unge herrestemmer som går under navnet Young Voices. Årets tema er "Illumination"
Vi selger både festivalpass, dagspass og enkeltbilletter.
Covid-19
Vi legger ut 180 billetter for hver kirkekonsert, i tråd med de nasjonale reguleringene.  Vi sikrer 1-meters avstand og vil gjennomføre konsertene med trygghet og med gode smitteverntiltak ivaretatt. 
Om restriksjonene skulle lette før festivalen, vil vi kunne legge ut flere billetter. Ved evt. kansellering av konserter pga evt. strengere innførte tiltak, vil vi gi full refusjon av kjøpte billetter. Det samme vil gjelde billetter som ikke kan brukes p.g.a. pålagte begrensninger i antall tillatte publikummer.
Welcome to 4 enriching music days in Sandefjord, 29th June - 2nd July 2021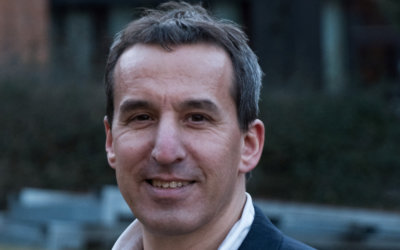 Hva som er ens favorittmusikk er, selvfølgelig, personlig og subjektivt. Da jeg ble bedt av Sandefjords Blad om å lage en liste over min favorittmusikk, måtte jeg tenke meg godt om. Det finnes så mye! Så innså jeg at det egentlig ikke handler om å definere musikken du...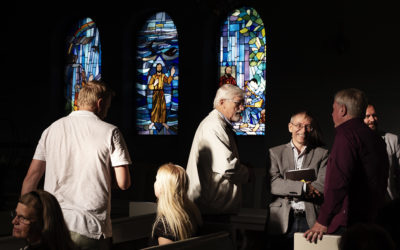 Shirinyan spiller sitt hjerte ut gjennom tangentene. Det er lett, det er inderlig og lidenskapelig. Yngve svarer med sin fløyelsmyke, dype bariton, og kvitterer med inderlige kyss på Shirinyans hånd i det de forlater podiet og forsvinner ut i sommernatten.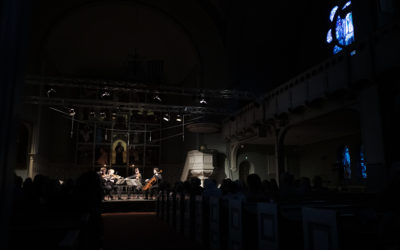 Camilla Kjøll og Marianna Shirinyan gikk løs på George Antheils Sonate nr. 2 med nødvendig fandenivoldskhet. Pianostemmeren fikk en jobb i etterkant. Foto: Nikolaj Lund Noe av det som er morsomt på festival er å bli introdusert for nye komponister, og da gjerne...
Welcome to the 2021-festival in beautiful Sandefjord from 29th June to 2nd July. Four days with unforgettable music experiences.