A Taste of Indian Summer
launch tour, 25-28.feb 2022
We are happy to announce Fjord Classics´ 2022 festival theme, INDIAN SUMMER. 
The summer festival, which will be held 5-8 July, will we preempted with a mini-tour 25-28 Feb. The complete summer program will also be published then.
The expression 'Indian Summer' refers to late summer days before Autumn hits fully in. The choice of this theme eludes to composers´ late works.
The 2022 festival will present am impressive group of international musicians from 8 different countries. Amongst these we will hear at our launch tour in February:
Polina Leschenko on piano, Torleif Thedéen on cello, plus our two artists directors Cam Kjøll on violin and Lars Anders Tomter on viola, who together they make up a piano quartet.
Program
Bach: from Kunst der Fuge (contrapuntkus 8), arr. by Mozart
Mozart: Piano Quartet in g-minor
Bach: the end of Kunst der Fuge (which evaporates with the last notes B-A-C-H)
Fagerlund: Scherzic  for viola and cello  
Dvorak: Piano Quartet in E flat
Teie hovedgård, Tønsberg, kl.18:30
Universitetets aula, Oslo, kl.14:00
Ramme gard, Hvitsten , kl.15:00
Ibsenhuset, Skien, kl.19:00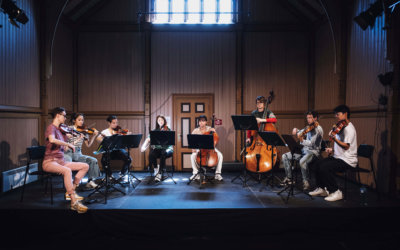 Foto: Nikolaj Lund Det er med skrekkblandet fryd jeg sitter i Sandefjord kirke og venter på åpningen av Fjord Classic 2022. Fryd – fordi det endelig er mulig å gå på konserter uten munnbind og metervis av avstand, og fordi det har blitt få konsertopplevelser på meg i...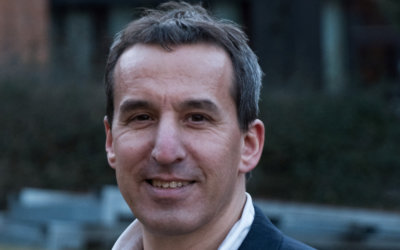 Hva som er ens favorittmusikk er, selvfølgelig, personlig og subjektivt. Da jeg ble bedt av Sandefjords Blad om å lage en liste over min favorittmusikk, måtte jeg tenke meg godt om. Det finnes så mye! Så innså jeg at det egentlig ikke handler om å definere musikken du...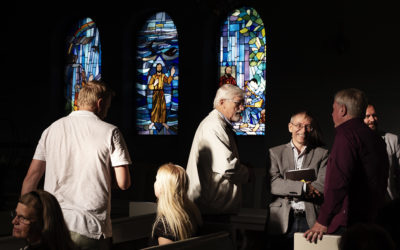 Shirinyan spiller sitt hjerte ut gjennom tangentene. Det er lett, det er inderlig og lidenskapelig. Yngve svarer med sin fløyelsmyke, dype bariton, og kvitterer med inderlige kyss på Shirinyans hånd i det de forlater podiet og forsvinner ut i sommernatten.
Welcome to the 2022-festival in beautiful Sandefjord from 5. til 8. juli. Four new days with unforgettable music experiences.