Articles
Here you can read various articles published from the festival.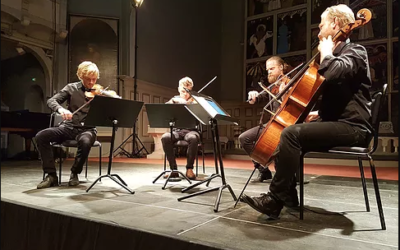 Etter andre konsertkveld har jeg bestemt meg for to ting: 1. Jeg bortfører the Danish String Quartet Jeg tar de like godt med hjem. Jeg vil ha nordisk folkemusikk i dur til frokost (gjerne fra albumet "Wood Works" som de spilte fra på konserten "Naturale" onsdag...
Welcome to the 2022-festival in beautiful Sandefjord from 5. til 8. juli. Fire nye dager with unforgettable music experiences.